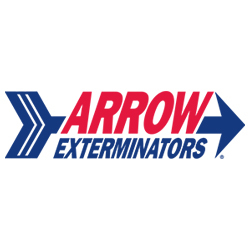 Arrow Exterminators
Carpenter /  Handyman
Woodstock, GA
Paid personal time, Paid holidays, 401K / Retirement plan, Disability Insurance, Vision Insurance, Dental Insurance, Life Insurance, Health Insurance
As Arrow grows and continues to exceed industry expectations, we are always looking for new talent to bring on board. We know our team has a lot of options and we are humbled that they choose to work with us. That's why we offer competitive compensation, a robust benefits package, and a family-oriented company culture. 
We are now hiring Carpenters / Handymen!
Apply and be interviewed on the same day! Meet with our Hiring Managers on December 3rd, 9:00 am to 4:00 pm. Click "Apply Now" for location information.
Arrow Exterminators is looking to hire a Full-Time Carpenter to provide uncompromised service to our customers through proper execution of general carpentry work including gutters, siding, doors, windows, trim, sheetrock, framing, decks, painting, soffit and facia repair, moisture barriers and vent installation, etc. This is an hourly earning position that is based on experience.
If you are interested in working for a family-owned and operated company with over 56 years of excellence and growth, Arrow is the place for you! Our unique culture and our vision to hire, train and retain the best people are what sets us apart from any other pest control company around!
A Day in the Life of a Carpenter 
In this position, you will work independently in fulfilling services to our customers. This includes scheduling services with customers, driving and maintaining a company vehicle, and gathering necessary tools and materials to complete each project. Through your excellent customer service skills, you will explain the process of the services you provide and answer any additional questions. Your knowledge in written, verbal, or diagram instructions will be crucial in delivering an uncompromised service to our customers. To ensure a thorough job, you will polish off your project by cleaning up your area of work and collecting on any payments due. With your hard-working attitude and attention to detail, you will help your service center achieve company goals and provide an experience that can't be beat!
Minimum Qualifications: 
• Compliance with Drug-Free Workplace Policy 
• Able to pass a pre-employment background check upon offer of employment 
• Ability to pass and maintain any state regulatory agency required licensing/certification exams 
• Able to pass internal technical exams 
• Possess current Driver License in the state where you work, ability to operate a motor vehicle and maintain a driving record consistent with company standards 
• High school diploma or equivalent 
• Present a professional appearance including wearing an approved Arrow uniform 
• Able to work a 40-hour (minimum) work week 
• Willing to work evenings and weekends as needed
Benefits:
• Generous time off 
• Paid holidays 
• 401(k) with company match, Roth IRA 
• Medical, dental, and vision insurance 
• High deductible HSA 
• Telemedicine 
• Disability, cancer, and accident insurance 
• Health & wellness suite 
• Company, and paid life insurance
As Arrow continues to grow, this means our family needs you!
Apply and be interviewed on the same day! Meet with our Hiring Managers on December 3rd, 9:00 am to 4:00 pm. Click "Apply Now" for location information.
zeozsar4ydey
142406072