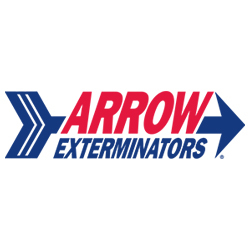 Arrow Exterminators
Customer Service / Sales Representative
Woodstock, GA
Paid personal time, Paid holidays, 401K / Retirement plan, Disability Insurance, Vision Insurance, Dental Insurance, Life Insurance, Health Insurance
As Arrow grows and continues to exceed industry expectations, we are always looking for new talent to bring on board. We know our team has a lot of options and we are humbled that they choose to work with us. That's why we offer competitive compensation, a robust benefits package, and a family-oriented company culture. 
We are now hiring for Customer Service / Inside Sales / Outside Sales.
Apply and be interviewed on the same day! Meet with our Hiring Managers on December 3rd, 9:00 am to 4:00 pm. Click "Apply Now" for location information.
A Day in the Life of a Customer Service Representative: 
As a customer service representative, you will serve as the first point of contact for any of our internal or external customers. With incoming phone calls, you will act as a detective to determine any problem and find a solution to every issue. Whether you assist in scheduling a service, taking a payment, or updating customer files, you put the minds of our customers at ease. Additionally, you will work diligently to connect with customers via outbound calls to ensure technicians are fully scheduled and accounts are paid. We work in a team atmosphere that strives to meet the service center's goals each month. Your computer skills, problem solving, and commitment to create an awesome experience in every interaction will ensure your success.
Qualifications: 
• Working knowledge of Microsoft Office Suite 
• Compliance with Drug-free Workplace Policy 
• Able to pass a pre-employment background check upon offer of employment 
• High school diploma or equivalent 
• Present a professional appearance 
• Able to work a 40-hour (minimum) work week 
• Willing to work minimal evenings and weekends as
B2B Sales Representative
As an Outside Sales Representative / Home Evaluator, You will wake up excited to meet new clients and work on prospective business deals every day. You take pride in keeping appointments as scheduled and in performing prompt follow-up. Building a strong rapport comes naturally to you as you enjoy networking with potential commercial customers. You will survey, estimate, and counsel clients on their pest control options. You perform property inspections to assess pest prevention needs. You use your sales skills to offer solutions, recommend appropriate services, and explain the associated benefits honestly, clearly, and accurately. As a result of using the sales process that we have trained you in, you are very successful in this position. You enjoy meeting new people, working at new locations, and that no two days are exactly the same. Your professional and positive attitude will ensure your success with inspections and gaining new customers
Inside Sales Representative 
Arrow Exterminators is looking to hire a full-time Inside Sales Representative to sell additional services to existing and former customers by phone. They will also provide administrative support to service centers by answering phones, scheduling services, and managing payment data. This position requires exceptional customer service and is also required to meet daily call volume standards. This position earns an hourly rate plus commissions.
Benefits:
• Generous time off 
• Paid holidays 
• 401(k) with company match, Roth IRA 
• Medical, dental, and vision insurance 
• High deductible HSA 
• Telemedicine 
• Disability, cancer, and accident insurance 
• Health & wellness suite 
• Company, and paid life insurance
As Arrow continues to grow, this means our family needs you!
Apply and be interviewed on the same day! Meet with our Hiring Managers on December 3rd, 9:00 am to 4:00 pm. Click "Apply Now" for location information.
rpy8umn1kpep
142406682